Distinctive Landscaping At Its Finest
Simpson Landscape provides comprehensive landscape services for North Texas area residents, property owners and commercial real estate managers. Established in 1985, Simpson Landscape offers an unbeatable combination of quality and value to our clients. We offer creative solutions for all your landscaping needs with professional quality from concept to completion. Our team of experienced landscape architects is passionate about transforming your outdoor spaces with quality craftsmanship and unparalleled service. Simpson Landscape Specialties: landscape maintenance, design and enhancement plans, flower and seasonal color programs, complete tree care, winter rye, fertilization program, integrated pest management (IPM), sod installation, tree and plant replacement, irrigation installation and repair, drainage correction, and a variety of stonework enhancements.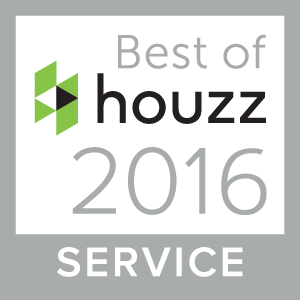 We've Been Awarded Best of Houzz For 2016, And We Have You To Thank!
Total customer satisfaction has always been our goal, and we are going to work hard to keep our commitment to providing exceptional service for you!